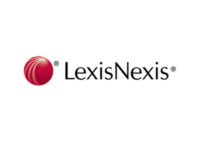 "Just this month I contacted 20 of my old leads that went 'silent.' I had a 50% view rate on my content and I was able to convert 50% of those leads into active opportunities."
LexisNexis provides computer-assisted legal research as well as business research and risk solution services.
Challenge
Large Number of "Silent" leads per rep
2 out of every 5 scheduled Webex meetings experienced technical issues
Nearly impossible for reps to get 2nd chance
How to reach millions more efficiently
Prior to LexisNexis' adoption of ClearSlide, the company dealt with a number of common issues faced by today's sales people, sales managers, and marketing teams.
LexisNexis sells many products that require a demo or content to bring the solutions to life. The sales team questioned if their current process was an efficient means with which to demo products in their first appointments with prospective clients. With both inside and field sales teams, access to content was difficult and time-consuming, especially on the road. Technical issues led to lost company meetings and longer sales cycles.
Before using ClearSlide, managers did not have the visibility and insight into their team's activity that they wanted. What information they did have was oftentimes reported vs. actual activity data. Because of this, managers had less control over their forecasts and were not able to provide the specific coaching to their teams that they wanted. How could a manager replicate the success of his best sales person without visibility into the specific practices behind his success?
Result
Sales speedier, streamlined and more straightforward.
With ClearSlide, LexisNexis sales people are now able to adequately demo both in the office and out in the field via the one-click Live Pitch feature and ClearSlide's suite of mobile applications. Ease of demo and easy access to content quickly led to an increase in the number of proposals and overall effectiveness across sales teams with a boost in the number of new opportunities added to their pipelines.
ClearSlide serves as a central repository for up-to-date sales content. The LexisNexis marketing team now has real-time feedback on the effectiveness of their content with both internal sales teams and with customers. Employees now have the latest content at their fingertips at all times.
25% of dead leads were revived by using real-time view alerts and prioritizing what to call back
Zero technical issues, no downloads, improved experience with LexisNexis Solutions
Company
LexisNexis; putting the right information into the right hands
Founded in 1977, LexisNexis has since become the leading international provider of content-enabled workflow solutions. These solutions are designed for legal, risk management, corporate, government, law enforcement, accounting, and academic markets. The company is active in more than 100 countries with over 15,000 employees.